Select Chiropractic Kansas City
Overland Park Massage Therapy
At Select Chiropractic, Massage Therapy is provided by a trained and professionally licensed massage therapist that provides 30, 60, or 90 minutes sessions of goal-oriented techniques customized to one's unique relaxation and pain management needs.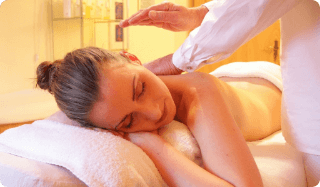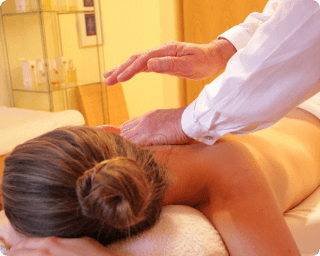 Deep Tissue Massage is provided through heavier pressure with the goal of pain relief, detoxification, healing and strengthening muscular tension and soreness and is recommended for performance athletes (depending on training), and those with a higher pain threshold.
Swedish Massage is provided through slower, elongated strategic hand strokes that are designed for fluid movement, relaxation, energy revival, or those just wanting to relax without deep pressure.
Pain, aches and limited mobility caused by tension and lactic acid buildup can limit all areas of life and have detrimental effects on overall health and emotional state. Therapeutic Massage at Select Chiropractic can provide substantial health benefits including, but not limited to:
General relaxation
Tension and soreness relief of muscles and other soft tissues
Pain relief
Increased range of motion
Release of lactic acid build-up
Regulation of digestive system
Regulates nervous system
Emotional benefits – increases endorphin production
Stress relief
Better athletic performance
Fluid Movement
Flushes toxins
Lymphatic drainage
Revives energy
Improves circulation
Regulates blood pressure
Lubricates joint and ligament attachments
Can lengthen time needed between chiropractic adjustments
Therapy provided
Swedish relaxation massage
Deep Tissue Massage
Myofascial Release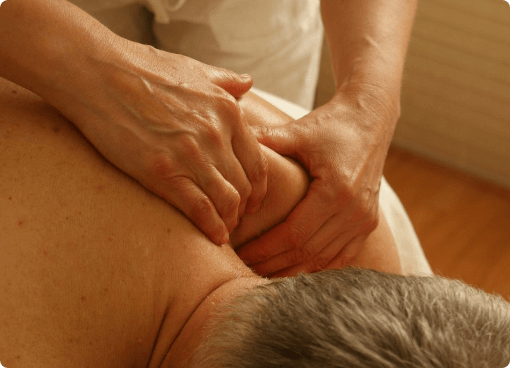 Massage Therapy also assists in the elongation of muscles that allow spinal and ligament adjustments to become smoother and more stabilized after any re-alignment or Chiropractic adjustment. Select Chiropractic's Dr. Zach Kadolph utilizes forms of therapeutic massage in combination with manipulation to provide longer lasting and more effective results to his Overland Park patients. to set up your Complimentary Consultation and Exam with Dr. Zach Kadolph at Select Chiropractic – Kansas City today!