Overland Park Chiropractor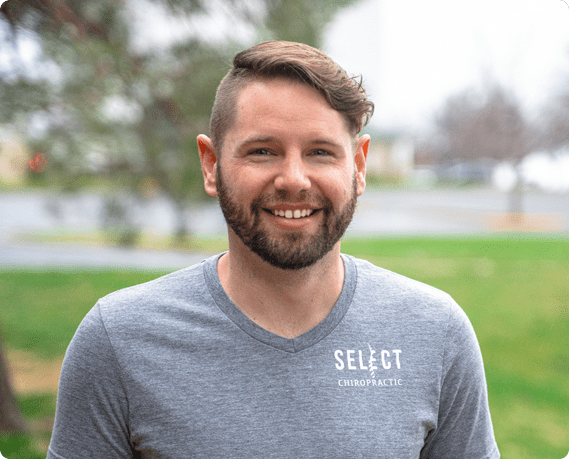 Dr. Zach Kadolph is dedicated to improving the overall health and wellness of his Overland Park patients. Dr. Kadolph graduated from Cleveland Chiropractic College in Overland Park, Kansas in 2010 and was honored with the Clinical Excellence Award for his ease in speaking with patients regarding their ailments and being able to successfully correct them in the Chiropractic setting.
With a family of many Chiropractors, a career as a Chiropractic specialist was a sure choice for Dr. Zach Kadolph, being motivated by his father, grandfather, and aunt (all Chiropractors). When Zach was just a few hours old, his grandfather provided his first adjustment and since, Dr. Kadolph's entire life has been driven by living in the best quality of health with the least amount of pain. Family, education and personal experience has allowed Dr. Zach Kadolph to become the best Chiropractor for Kansas City area and Overland Park residents seeking quality, natural health care.
Growing up active in sports, Dr. Kadolph has experienced first-hand through injuries, how pain and limited mobility can negatively affect one's life in various ways. Dr. Zach Kadolph understands his patients' needs and is capable of effectively diagnosing, treating and helping them achieve their wellness goals in order to feel their best through his gentle, yet effective non-invasive Chiropractic care.
When asked about his Overland Park practice – Select Chiropractic, Dr. Zach Kadolph says "I love my job! I don't like when someone is in pain and I will do whatever I can to provide excellent care right here and right now, in order for someone to be able to leave my office feeling better and happier." Dr. Kadolph is very pro-active about patient education and offers Complimentary Consultations for those who are unaware of how Chiropractic care can benefit one's health. "I encourage anyone who is skeptical or unsure about what a Chiropractor can do, to set up a free Consultation. You have nothing to gain, but your health and well-being; the best thing you can have in this life!"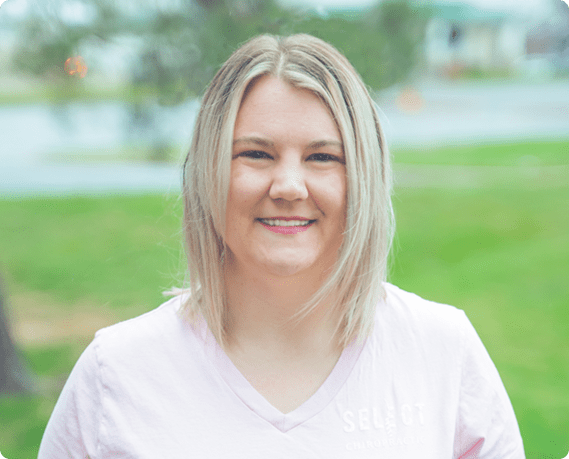 Dr. Elizabeth, or Dr. E as she is called around the office, knew she wanted to become a chiropractor since she was in the seventh grade. Her class took a day to shadow a profession of their choosing, Dr. E chose to shadow her chiropractor. After that day she knew what career she wanted to pursue, a career where she could help the mind, body, and spirit without using medication.
Dr. E received her bachelor's in Nutritional Science from the University of Nebraska at Lincoln (GO HUSKERS!). She then came to Kansas City and received her Doctorate of Chiropractic from Cleveland Chiropractic College. Right after graduation she did a six month residency to learn the Blair Technique. The Blair Technique allows her to help her patients that suffer from headaches, migraines, facial sensations, and many other symptoms.
"I love being able to help people without the use of medications. Seeing someone being able to move easier and with less symptoms brings a smile to my face!"
Fun Fact about Dr. E…she can't roll her R's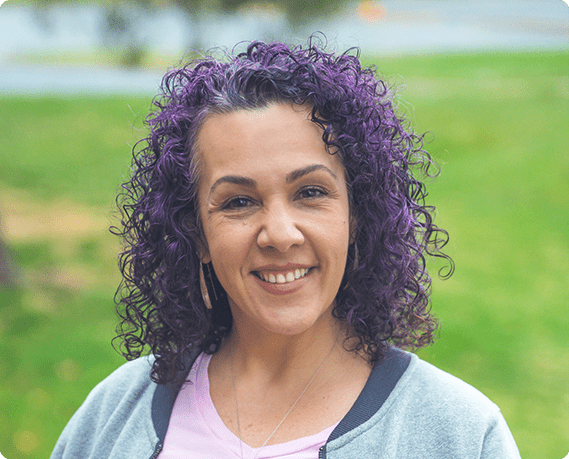 Angelique Staggs is one of Select Chiropractic's highly trained licensed massage therapists. She has worked side by side with Dr. Zach Kadolph and other Chiropractors since graduating from Wellspring School of Allied Health in 2010.  Before that she earned a Bachelors' degree in Marketing and Advertisement from the Universidad Federal Fluminense in Rio de Janeiro, Brazil.  She is very passionate, dedicated and attentive to her client's journey towards healing.
Angelique's passion to help people is what inspired her to seek a career path in massage therapy. "I've always had a desire to care for and help others. The ability to be able to do just that, help people live a better life, with my hands, is an amazing experience!"
Knowing that clients look forward to their appointments with her because they know how much better they will feel afterward is her favorite part of her job.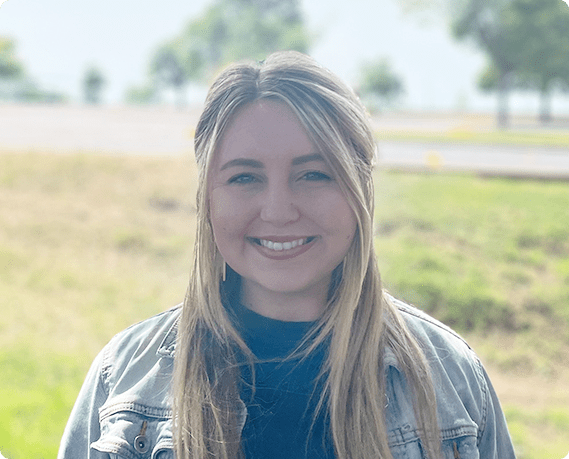 Christen joined the Select Team in 2022 as the Office Coordinator.
She has experience serving chiropractic patients and is excited to continue doing so at Select.
Oklahoma born and Kansas City raised, Christen attended Olathe Schools and went on to graduate from MidAmerica Nazarene University.
She and her husband Brady, married in September of 2020 and live in Overland Park.
They enjoy trips to local dog parks with their two dogs, home projects, and time with friends and family.
Christen is a firm believer in chiropractic care and has a passion for serving patients and their families.
The most rewarding part of her job is witnessing patients heal naturally and live pain free lives!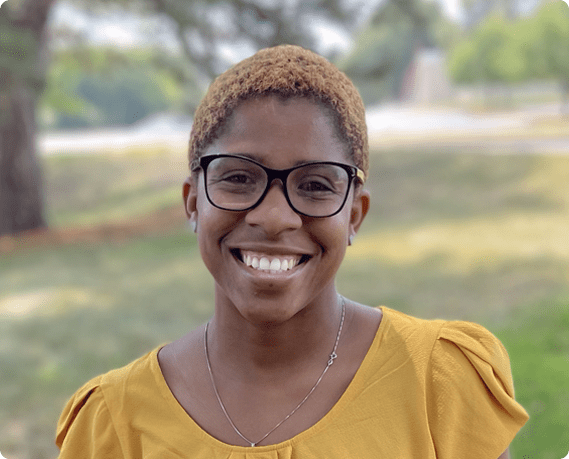 The newest member of the Select Chiropractic team is Brendell. She was born in New Jersey, raised in Georgia, but now calls the Kansas City area her home. Her and her two older siblings were raised by their loving grandmother. Brendell graduated high school in 2007, and then started working in customer service jobs for the next couple of years. In 2011 she became a mother to a healthy little boy named Brylan. Brendell enjoys reading, cooking, smiling and helping others. She recently graduated from Ultimate Medical Academy as a Health Science Medical Administrative Assistant. After graduating from college she found her forever home at Select Chiropractic.